Inspired by the changing colors of Wisconsin's fall trees, this wedding design features a beautiful autumnal color palette filled with rich oranges, mustards, and the perfect pops of blush, black, and white for a contemporary celebration fit for any season. Captured by Pink Spruce Photography, this shoot is filled with an abundance of stunning floral arrangements from Melody Rose Designs gracing every area of Chapters On the Horizon's breathtaking southern Wisconsin venue! With LK Bridal Studio and Cowboy David's Bakery, we can't wait for you to explore each detail with trendy, non-traditional twists around every corner below.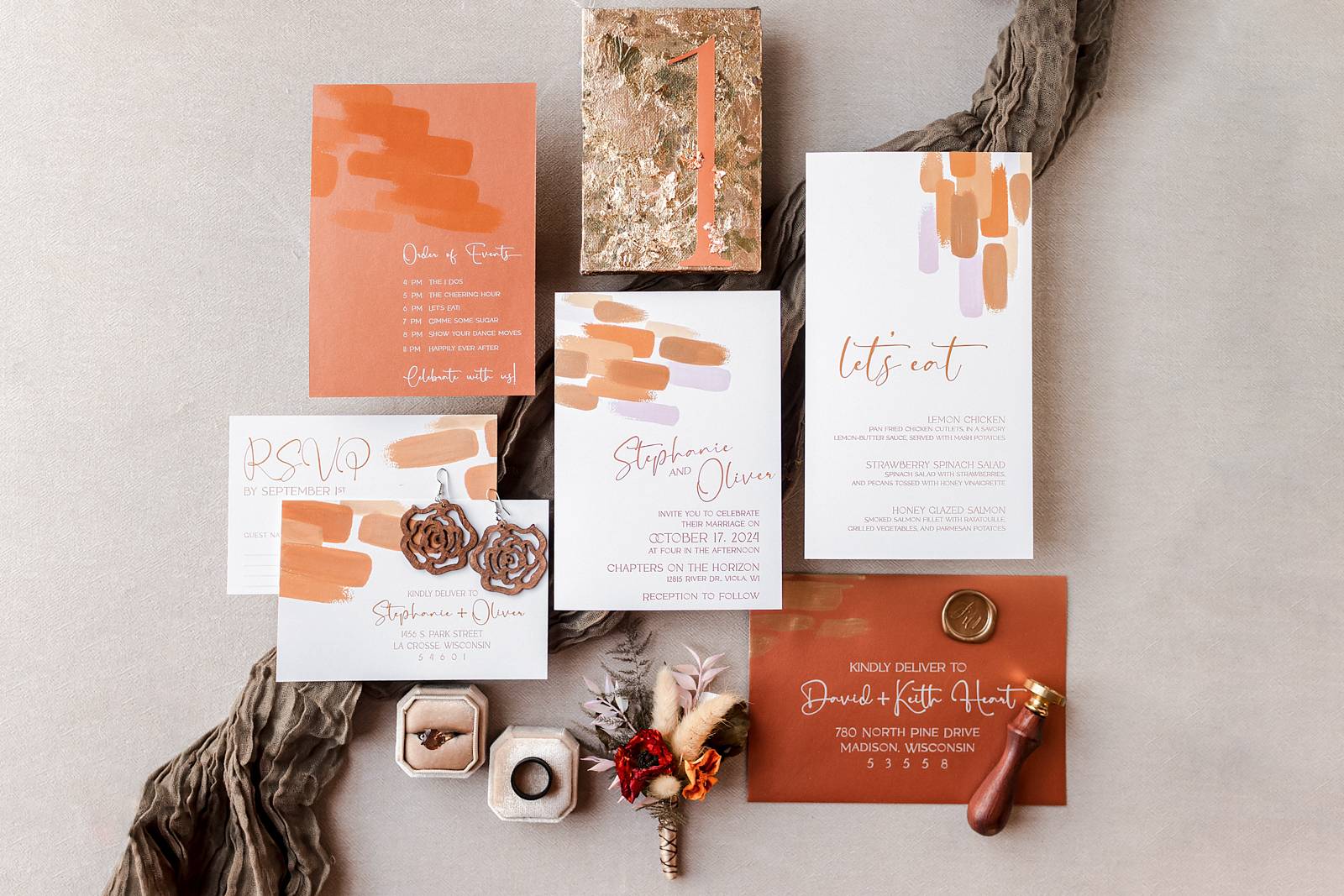 A simple modern invitation suite from LK Bridal Studio is artfully designed with colorful brushstroke detailing, inviting in the warm, orange-hued color palette to come.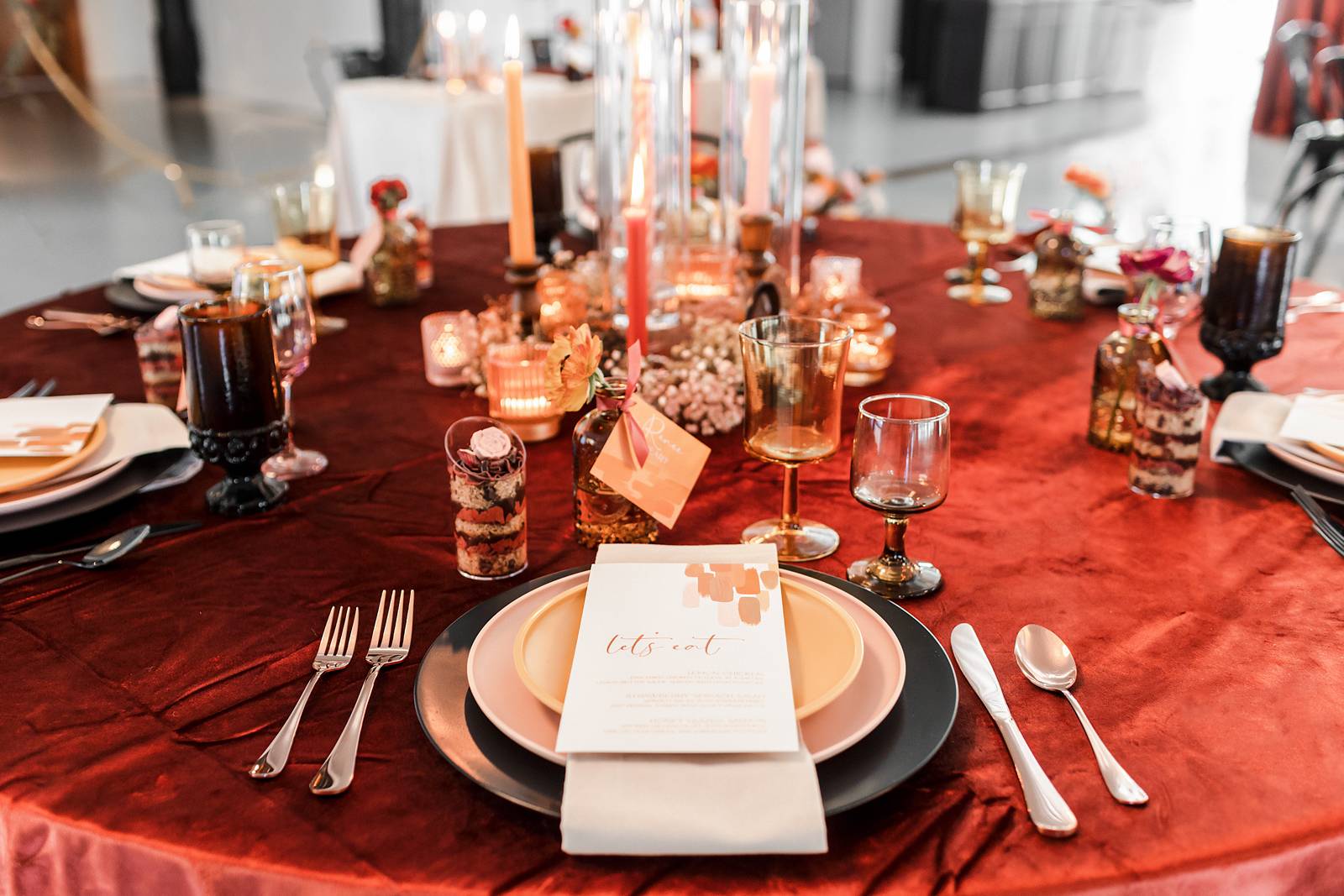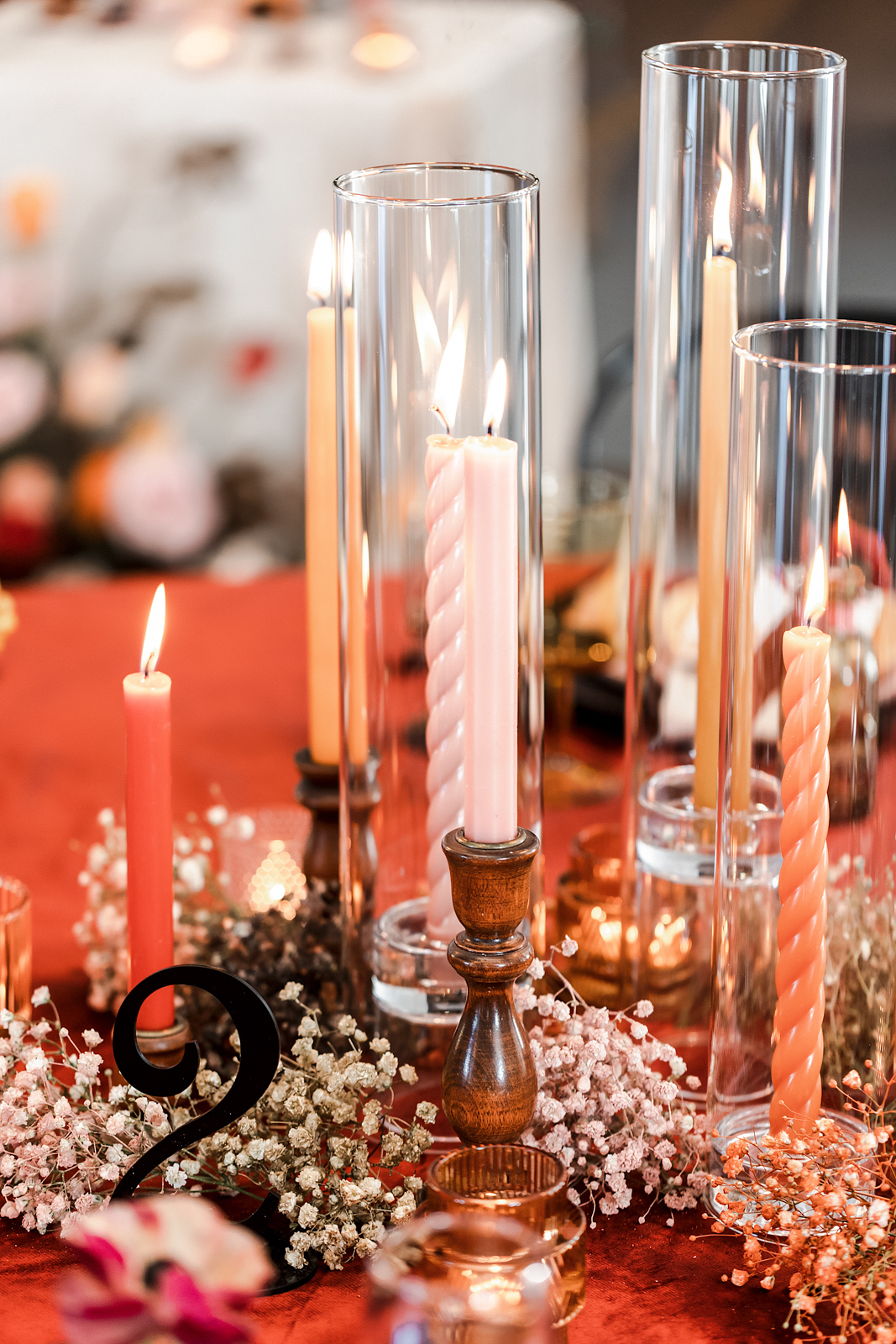 Mixes of modern and vintage decor set the scene for this rich, colorful, and impressive reception look. Black and white details ground this design and play off of Chapters On The Horizon's stunning main hall, while colored baby's breath and enchanting blooms from Melody Rose Designs layer in touches of whimsy.
There are no rules when it comes to your wedding day, and we can't get enough of this non-traditional bride and bridesmaid look! A velvet rust gown accessorized with a modern elbow-length bow veil is perfectly paired with a trendy short floral dress that mimics the colors and flowers used throughout the day's overall design.
A mesmerizing hand-painted floral cake from Cowboy David's Bakery is a work of art along with their delicious layered EventCups™ ready to devour.
What sweeter way to capture the love and presence of your guests there to celebrate your most special day with you and your partner than a voicemail guestbook?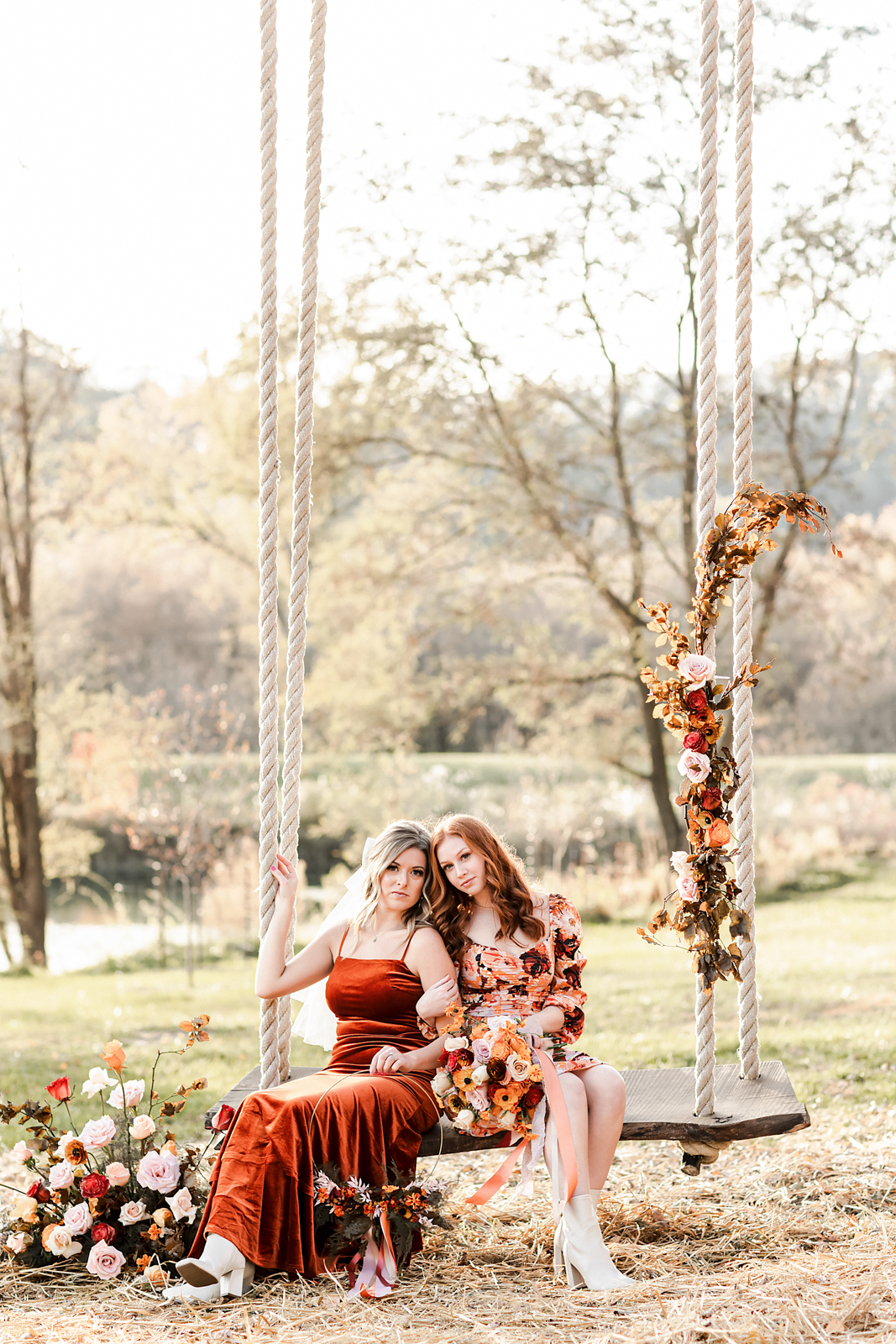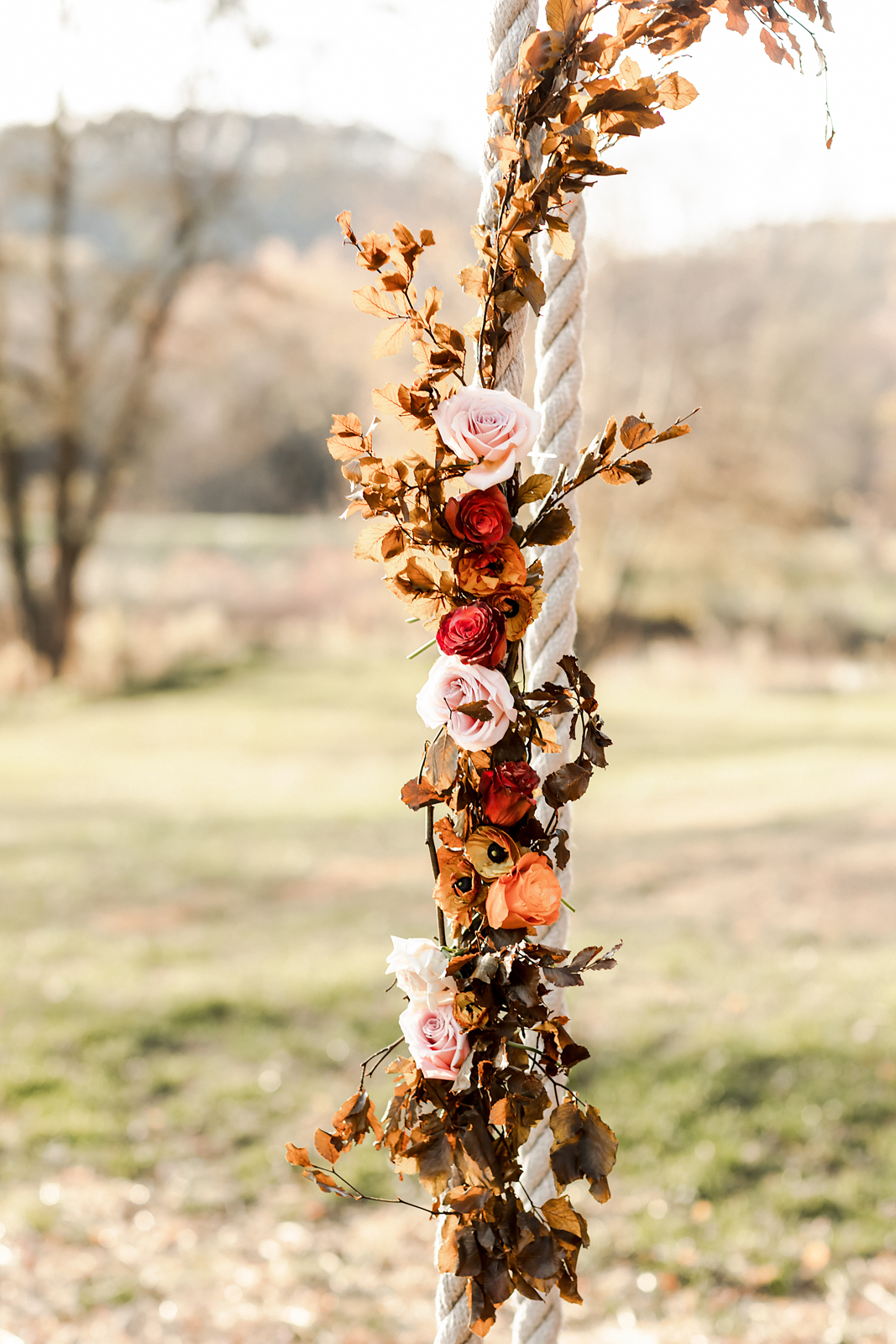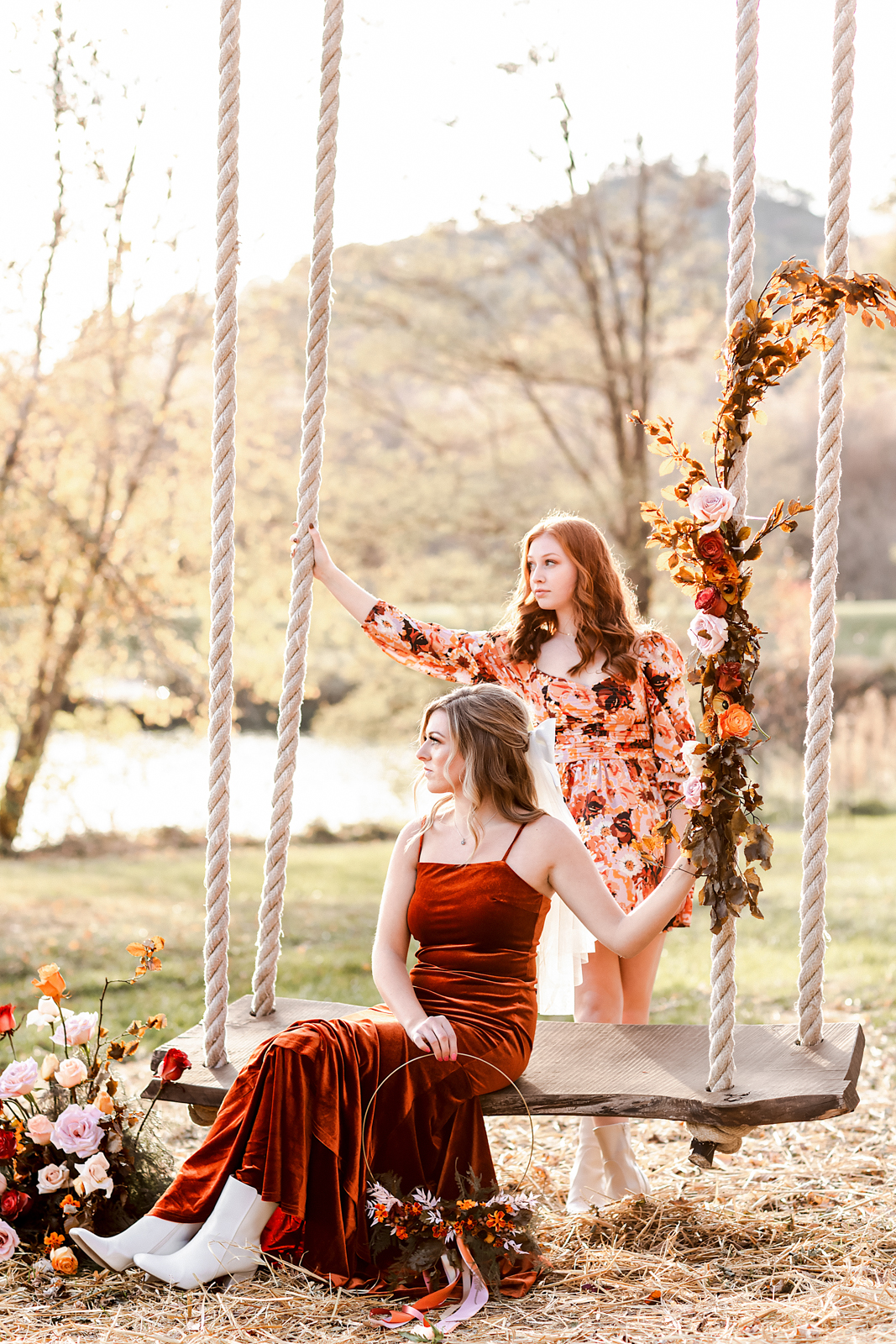 From a romantic outdoor swing to a rowboat on the pond and much more, Chapters On The Horizon isn't short of stunning spaces inside our out to savor the day of your dreams.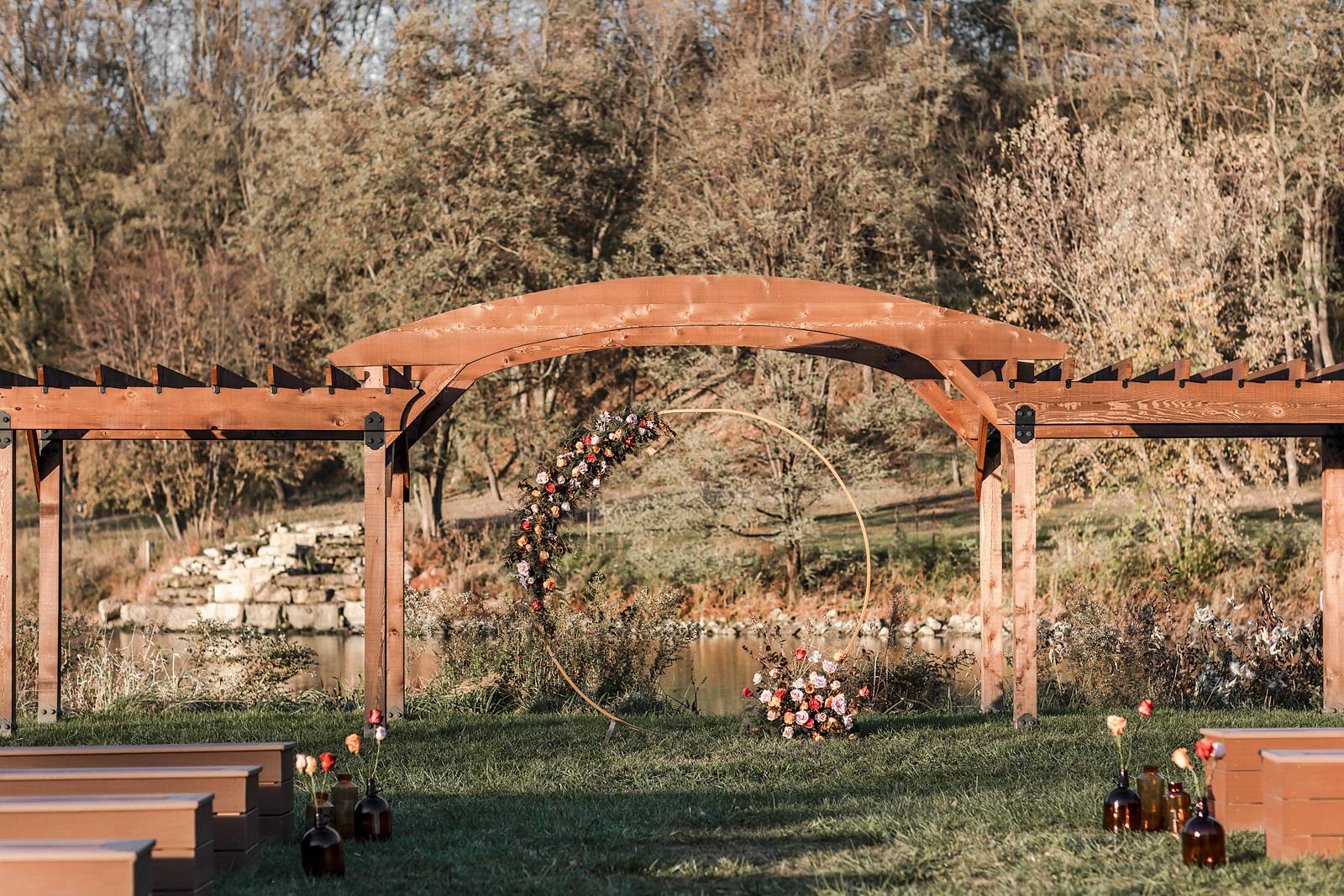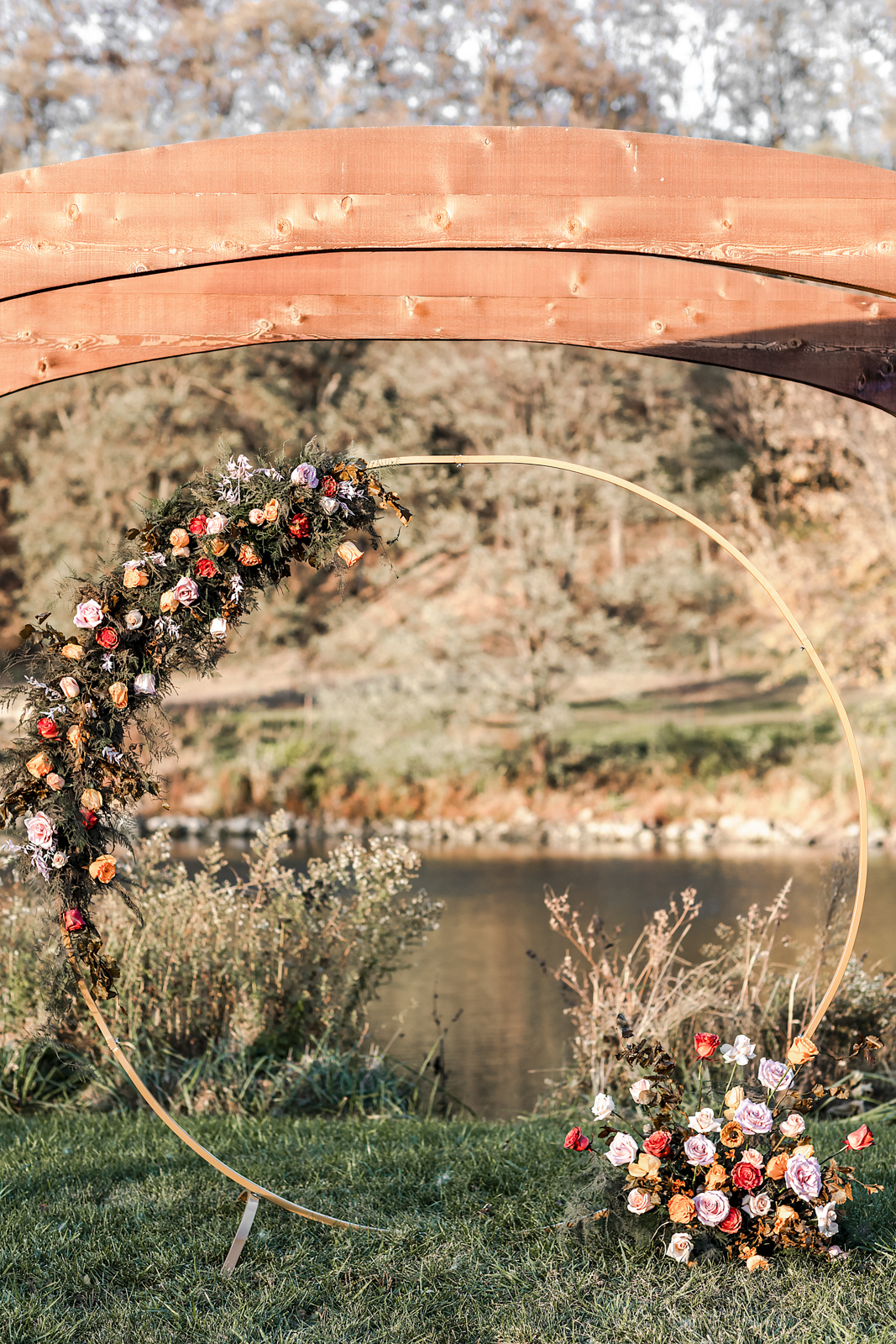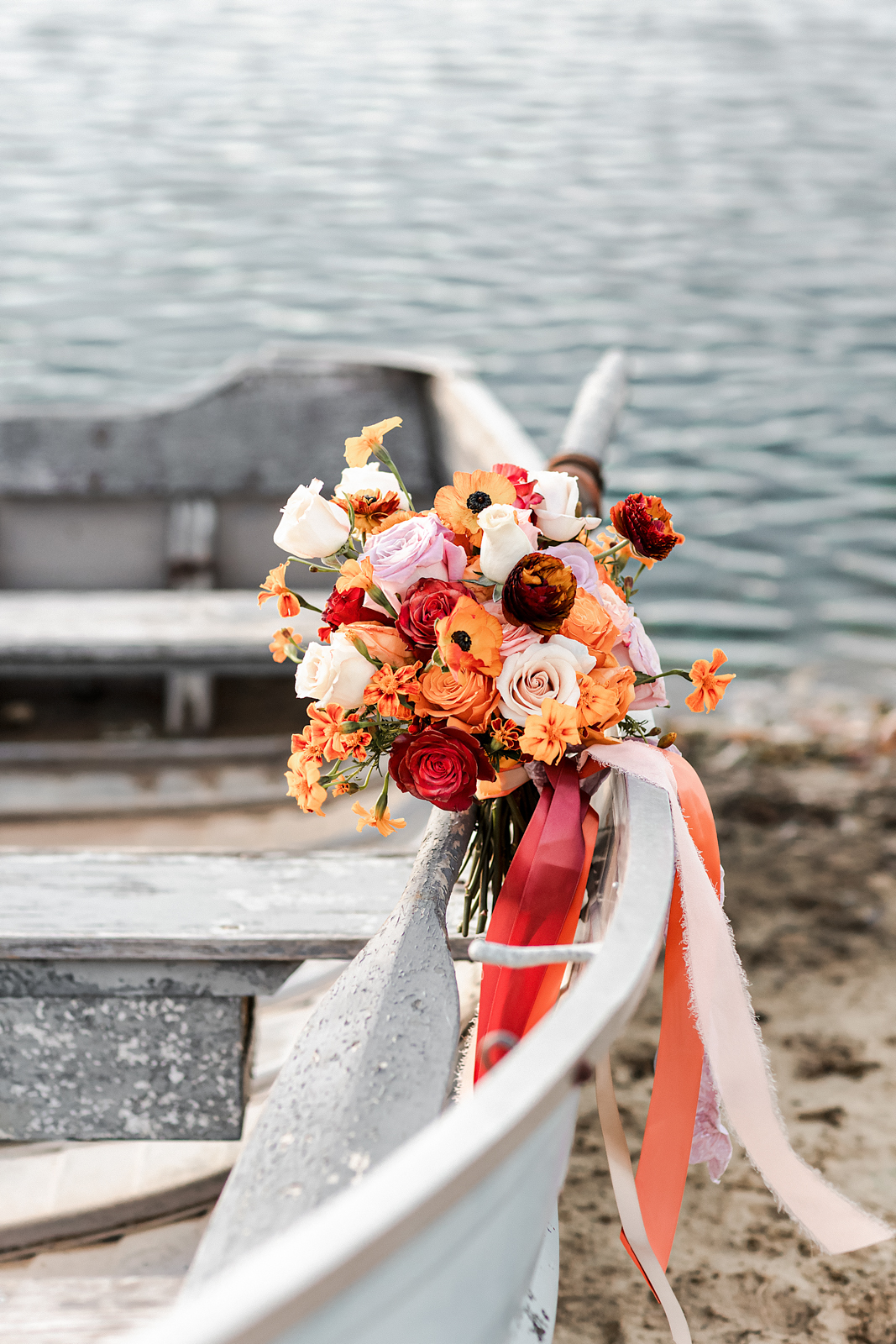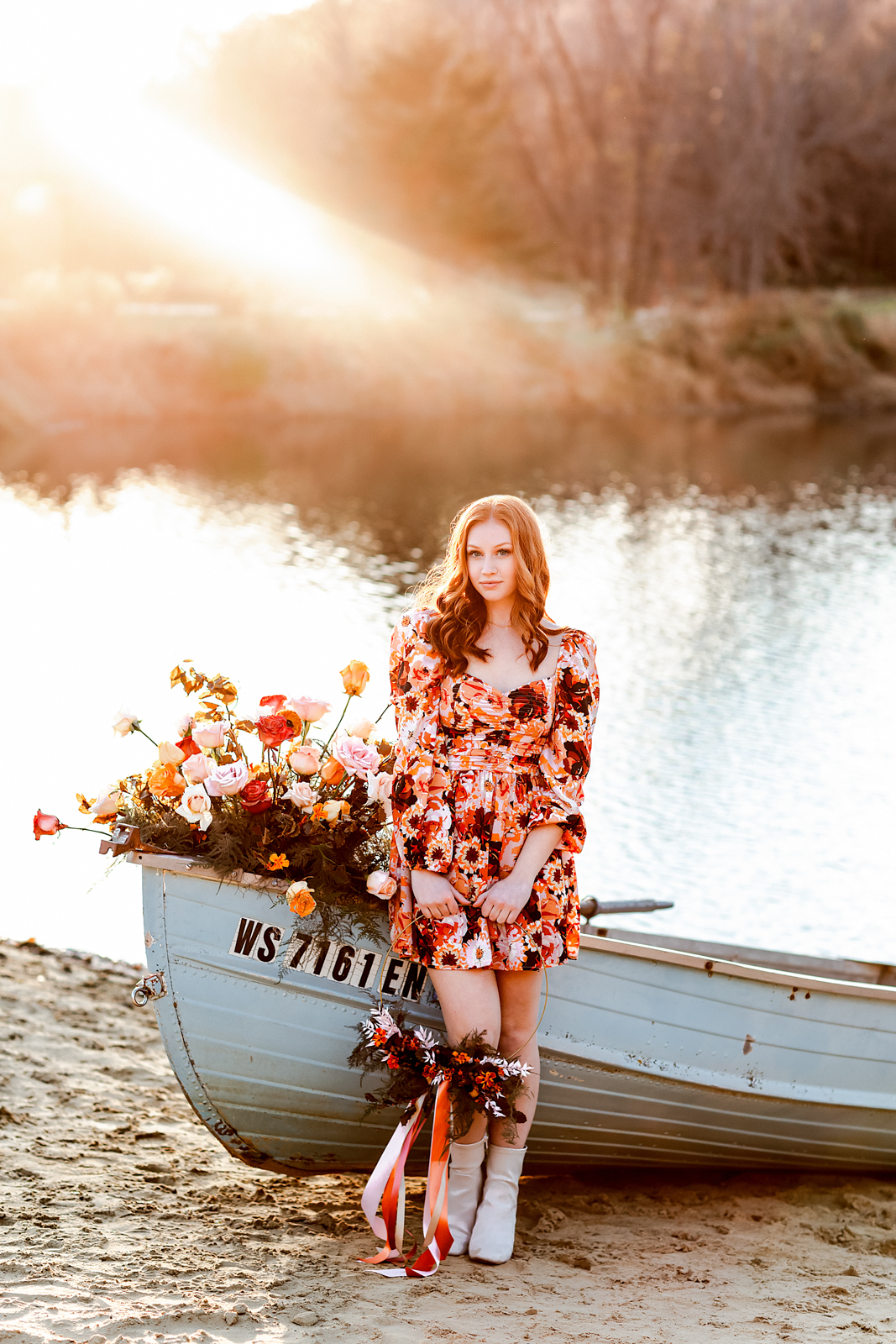 Connect with each of the vendors involved in today's styled shoot by visiting their Vendor Profiles linked below. For more Wisconsin wedding inspiration, head to the WedPlan La Crosse blog!